September 29, 2015
President and Provost Open Forum with KSRE Faculty - ONLINE LIVE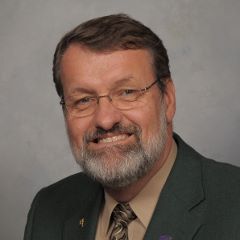 K-State President Kirk Schulz and Provost April Mason will be meeting in an open forum with Research and Extension faculty on Thursday, October 1, beginning at 10 a.m. in the Hemisphere Room of KSU Hale Library. They will be meeting with the administrative leadership only from 9 until 10 a.m.

For Extension agents and all of our out-state faculty, this open forum will be web-streamed live at http://ome.ksu.edu/services/live_webcasts_1.html. Please plan to join the open forum at 10 a.m. on Thursday, October 1. If you have questions you would like asked, email Steven Graham, sgraham@ksu.edu, with your question.

If for any reason you cannot participate in this open forum, a College of Agriculture session is scheduled for TODAY, Tuesday, September 29, at 3:30 p.m. in the K-State Union Big 12 Room. You can also watch it live using the same URL as listed above.

Also, both sessions will be archived and will be available at http://www.k-state.edu/its/training/ksre-technology/ksre-seminars.html.