September 29, 2015
Register Now for Annual Conference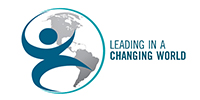 October 2 is the deadline for registering for the K-State Research and Extension Annual Conference. You do not have to register for specific sessions on the form; however, you must register for meals to assure accurate meal counts.

Free meals include the Women of K-State breakfast and the research symposium tailgate meal on Wednesday, October 21, and the awards luncheon on Thursday, October 22. Agent association functions and the Inspirational Breakfast have specific fees.

Want to scope out sessions offered at annual conference? The sessions with times, presenters, and descriptions have been added to the website. Room assignments will be added soon.

If you have not taken the complimentary Entrepreneurship Profile 10® (EP10) known as the Clifton Strengthfinder, please follow the instructions below:
1. Visit https://www.gallupstrengthscenter.com/Register
2. Copy and paste the access code ESF-7J5EZ-XA89H into the available field, and click Continue.
3. Follow the onscreen instructions to create a Gallup Strengths Center account. If you already have an account, you will need to sign in.
4. Once registered, you will be able to take the EP10® assessment. Please give yourself 30 minutes of uninterrupted time to complete it.

You will be able to review your results after completion of the questionnaire. Please print your results and bring with you to annual conference or save them to a file that you can refer to during the conference.