January 17, 2017
Register for WorkWell Training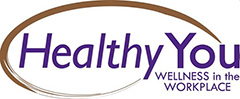 Research continues to document the benefits of promoting wellness within worksites, including improved morale, improved productivity and reduced absenteeism. The KSRE Healthy You Wellness Leadership Team, in partnership with WorkWell Kansas, is inviting you to participate in wellness training that will be offered in four locations across the state on these dates:

January 30, SW Area Extension Office in Garden City
January 31, Ellis County Extension Office in Hays
(Register for these sessions before January 20)
February 10, Wheat Innovation Center in Manhattan
February 15, SE Area Extension Office in Parsons
(Register for these sessions before January 30)
A minimum of 7 workplaces are required at each session. Training will be cancelled if we do not meet this minimum.

The morning session, "Building a Foundation for Worksite Wellness," is required before attending any workshops. The afternoon session will be a workshop on "Physical Activity." During the sessions, workplace teams will develop a plan to build a foundation for worksite wellness and to address the health priority of physical activity. Each plan will be unique to the KSRE workplace and these plans can be fairly simple. Additional workshops will be offered later in the year focusing on Healthy Eating and Well-Being. Physical activity was chosen for the first workshop since Walk Kansas kicks off in March and participation in this program will support similar goals.

We recommend that at least two people from your workplace (local office, unit, department -- however you identify your workplace) attend so they can plan as a team. This invitation is extended to everyone within KSRE, including office professionals, agents, program assistants, administrators, specialists, etc. -- any KSRE employee on campus, in area offices and research centers, and local Extension offices. We need representation and involvement from employees in all roles, including part-time KSRE, interns and graduate students.

Snacks and lunch will be provided and there is no fee for this training. Specific details and registration information is available at http://healthyyou.ksre.k-state.edu/workwelltraining.html.

If you have questions or need more information, please contact Sharolyn Jackson, sharolyn@ksu.edu; or Susan Johnson, susanjohnson@ksu.edu.