February 28, 2017
4-H Pledge Recited on Stephen Colbert's Late Show!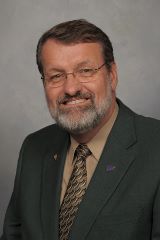 I want to hold up with pride a video of a Delaware 4-H alum... In case you missed this, 4-H Nationally will be presenting Legacy Awards, including the 4-H Alumni Medallion at this event coming up in March. I received an email from Dr. Cathann Kress, Iowa State University Vice President for Extension and Outreach. Dr. Cress serves on National 4-H Council Board of Directors. I'm sharing a bit of what Dr. Kress sent: ....we are excited to share some incredible news regarding our recent engagement with celebrity 4-H alumna, Aubrey Plaza. The comedian, TV and movie star (Parks and Recreation, Legion) was very active in Delaware 4-H. With the help of the Delaware state 4-H leadership, Aubrey has accepted our invitation to receive the 4-H Alumni Medallion at Legacy.
And just this week, Ms. Plaza shared her connection to 4-H on network TV and even recited the 4-H Pledge on Stephen Colbert's Late Show! You can click the following link to watch the interview (start watching at 2:57 to hear her talk about 4-H): https://www.youtube.com/watch?v=kNfj5jEQ3rU.