March 14, 2017
Pursuing Professionalism and Excellence as an Extension Educator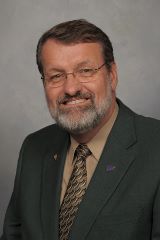 When was the last time you browsed through the Journal of Extension to gather strategies for targeting specific audiences, expanding Cooperative Extension's reach, identifying delivery methods that work, seeking creative ways to fill knowledge needs, and understanding how you might evaluate the impacts of your work? Have you been involved in studies that would be of the quality to be published in the Journal of Extension to the benefit of the thousands of Extension professional colleagues across the country and world?

The Journal of Extension has great information targeted to you as an Extension professional, and destined to increase your impact and satisfaction in pursuit of excellence.

If you just want to browse a bit, I might suggest that you follow this link to the top 50 most read articles each year. This link will take you more background information about the Journal of Extension. And, you might be interested to find that the Journal of Extension also provides a job bank through this link.

Overall, I hope you will take time with each issue as it rolls out electronically to take a look at the articles. I know you will find topics of interest and opportunities to connect with authors from around the country, learn more from each other, and become a better Extension professional. It's worth the pursuit to excellence!