November 3, 2020
Take Off, Connect and Do the Next Together
Submitted by Wade Michael Weber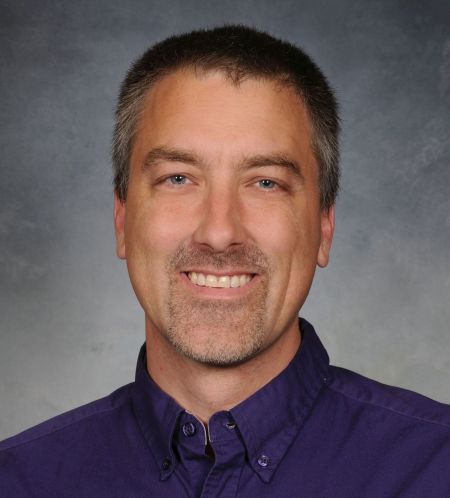 This past week, Extension professionals from North Dakota, South Dakota and Kansas gathered virtually for our first Multi-State Extension Professionals Annual Conference. Peers shared stories of innovation, creativity and positive community impact. We shared how we overcame setbacks and challenges that 2020 has presented. There were tremendous examples of professional and organizational growth through new creations and adaptation.

On the closing day of our Extension conference, the closing speaker gave space and voice to an equally powerful force challenging us all. Lurking underneath our positive reports of innovation and successes, many of our colleagues felt permission to reveal how tired, discouraged, unconnected and insignificant they have been feeling. In a strange twist of irony, I am so glad we were able to disclose such feelings among each other as colleagues. Because once we can name it and speak of it, whatever it is, then we can work with and through it.
In order to build resiliency in our own lives, personal and professional, we need to provide space to be known authentically and choose to pursue change together.
I can say that since the arrival of COVID-19 and political electioneering, this year has been the most difficult and stress-filled of my professional career. Organizational change, volatile budgets, and addressing systemic injustices have always been a challenging and necessary part of moving our organization forward. This year these dynamic processes have taken on a more pronounced and amplified tone.
So what are we to do? How do we keep moving, keep living, keep leading? I offer three reflections.
1) Take off your mask
No, I don't mean your physical mask related to COVID-19 protocols, rather I mean your
a. mask of denial trying to "make it on your own" or attempt to appear unaffected by any and all of what has happened in this past year.
or the opposite ...
b. the mask of fear and helplessness, stating "everything is out of my control" and "I have no voice in shaping my day-to-day life." It is permissible to be disappointed, frustrated, angry and grieving for the loss of so many things. What we are a part of currently is so much bigger than just one person or even one organization. Yet each of us has a choice every moment of every day.
When we sprain an ankle, break a bone or just feel sick, we go to a physician. At this time, especially, we need to dispose of the stigma of seeking help with our mental health. As KSRE employees, we have a fantastic benefit and service available to all of us in the Employee Assistance Program. Our EAP offers someone to talk to and resources to consult whenever and wherever you need them.
Call: 888-275-1205, Option 1 TTY: 800-697-0353.
Those toll-free numbers give you direct, 24/7 access to a Guidance Consultant who will answer your questions and, if needed, refer you to a counselor or other resources. You can also visit guidanceresources.com or download the app for your phone: GuidanceNow (for Apple or for Android).
2) Connect with each other
People are at the heart of the Extension mission – learning and serving within our local communities. Being known and meeting needs are essential to how we connect with one another. This is true locally and within KSRE. We all know that work teams have been disrupted. Systems, timelines and calendars have all been altered. When that change happens to us, we reveal our expectations in plain sight.

For me, a "gap" emerges between what I am experiencing and what I am expecting. And in that moment, I want to know why there is a gap. I begin to question the product, the process or the people. And in order to move on, I need to fill that gap with something – either trust or suspicion. My choice will directly influence my abilities to connect with others. One creates the potential for greater connection, the other destroys it.

We are made for human connection, and how we work through the "gaps" will determine the quality of those connections. Reaching beyond what is familiar, especially in times of extraordinary stress, will be essential to refining our organization to fulfill our mission together. We cannot and need not do this alone. We need each other.
3) Do the "next" best thing together
"Learning by doing" is a phrase that all of Extension benefits from, not just 4-H. While there is plenty of uncertainty in our day-to-day work and personal lives, we can practice the value-added actions that build our personal resiliency and grow our professional networks of support. Consider personal practices like taking a walk in nature, meditation and prayer, exercise, getting proper sleep, eating well, taking time off – anything to build your personal resiliency. And then consider people practices to build your social support network: invite people into your life; phone calls checking in; writing a handwritten letter to a colleague; sending a gift; expressing thanks to a supervisor or those you supervise – anything to build up your networks of personal and professional support. Consider leaning into the resources KSRE has to offer from the Stress and Resiliency Transdisciplinary Team along with existing Health and Wellness resources.
In closing, I will share one source of appreciation that a workplace colleague shared with me when I was at my wits' end. This song spoke to my soul as a timely message I needed to hear in these past months, and I hope it will offer a kind word to your soul as well. It is Alicia Keys' song - Good Job as performed by the One Voice Children's Choir as a Tribute to Covid-19 Heroes.
"GOOD JOB"
Words and Music by Alicia Keys, Swizz Beatz, The-Dream

You're the engine that makes all things go
And you're always in disguise, my hero
I see your light in the dark
Smile in my face when we all know it's hard
There's no way to ever pay you back Good to know
Bless your heart, know I love you for that
Honest and selfless
I don't know if this helps it, but

Good job, you're doin' a good job, a good job
You're doin' a good job
Don't get too down
The world needs you now
Know that you matter, matter, matter

All day on your feet, hard to
Keep that energy, I know
When it feels like the end of the road
You don't let go
You just press forward

The mothers, the fathers, the teachers that reach us
Strangers to friends that show up in the end
From the bottom to the top, the listeners that hear us
This is for you, you make me fearless

Good job, you're doin' a good job, a good job
You're doin' a good job
Don't get too down
The world needs you now
Know that you matter, matter, matter
KSRE needs you. You are valued and your efforts are making a difference. Thank you for being a hero in your hometown and in KSRE, helping us all move forward together.