October 5, 2021
Celebrate Ag Day is Fast Approaching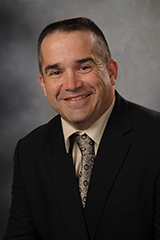 On Saturday, November 13, Kansas State University will be hosting Celebrate Ag Day at the Kansas State University football game against West Virginia University. It will be an opportunity to entertain and educate approximately 50,000 people about Kansas agriculture, food systems and natural resources; and what K-State Research and Extension and Kansas State University do to:
Support those industries,
Better prepare people for careers in those extremely important Kansas industries.
You may be thinking, "Didn't we do this last year?" Well, we tried, but the COVID-19 challenge did not let us have that celebration. Nevertheless, all of the farm families our agents selected last year to represent their county(ies) will be coming to this game and recognized for all they do for our state, country and world.

I bet -- in fact, I know -- that your Program Focus Team, transdisciplinary team, center, department or student organization has stories, activities and impacts it wants to share with our Kansas State University football fans. We will have many opportunities to have table top displays and even some bigger (sidewalk) display areas to showcase Kansas agriculture, food systems, and natural resources and some of the impact our work has on them.

If your team, center, or department is interested in this great engagement opportunity, please send an email with a paragraph describing your exhibit idea to both Susan Metzger, smetzger@ksu.edu; and me, ghadley@ksu.edu. Exhibit volunteers will receive passes to the game!

Don't be shy. We may not be able to accept everyone's exhibit ideas, but they will all be greatly appreciated!