October 12, 2021
A Scene from a Movie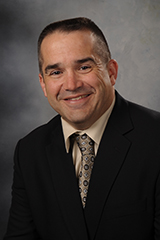 In Thom Mount's and Mark Burg's movie Bull Durham, there is a point where the team has lost their focus. They are worried about this, that, and everything else. Their manager, Skip, tells the team in a locker room speech:

"This is a simple game: You throw the ball, you hit the ball, you catch the ball. You got it!"

They then go out and start focusing on the basics of their game. What happens? Things start coming together. They start winning. They start having fun. They start loving the game again.
Anybody that has ever played baseball knows the game is much more complex than that, but, when you get right down to it, that is the core of the game. When you get distracted by all the other things, your game goes awry. By focusing on the core of the game, good things start to happen.

What is the core of our game? If I was playing the role of Skip, I would say the following:

"Extension is a simple game:
We determine the needs of the people of Kansas.
We disseminate educational resources, develop and implement extension programs, and/or facilitate discussions to help the people of Kansas address their needs.
We conduct evaluations to make sure we have addressed the needs of the people of Kansas, and, using those evaluations, we inform the people of Kansas about our shared success."
Just like in the Bull Durham example, there are a million things that can distract us from that core. Whether we are in the starting lineup, a backup player, or someone that facilitates the game and team – if we focus on our core, good things happen.

Let's make good things happen.