February 15, 2022
Help Recruit Undergraduates to Apply for Research/Extension Internships in Plant Health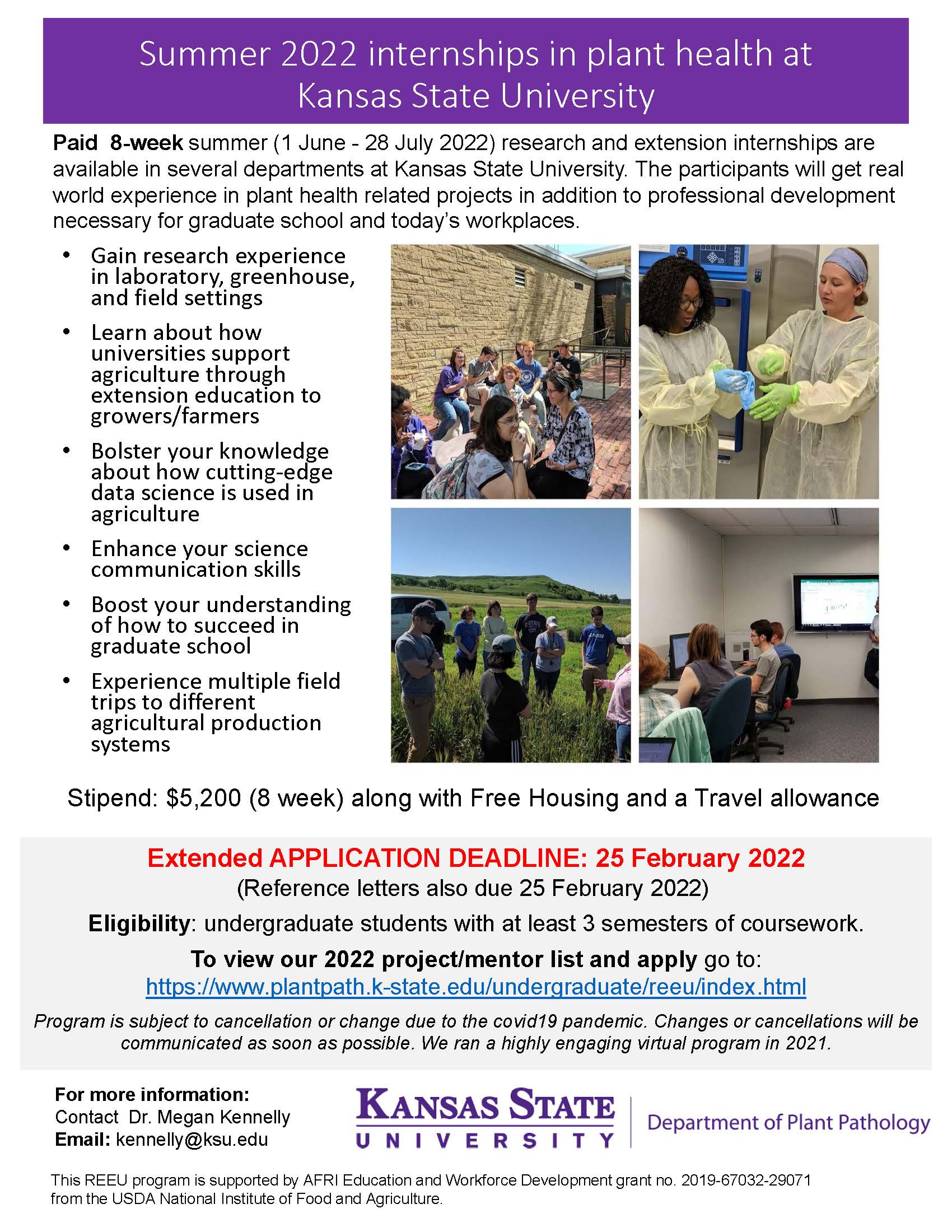 Help us find and train the next generation of plant health practitioners!
We are planning a summer 2022 research & extension internship at KSU main campus. The focus is plant health and is quite broad. We have projects and mentors this year from Plant Pathology, Entomology, Agronomy, Horticulture and Biochemistry. The projects range from very lab-based molecular biology to computational bioinformatics to field and extension. Many projects include several of those components. The program also includes field trips and group professional development.
If you know any undergraduates at other Kansas colleges/universities who might be looking for an internship away from home this summer please send them our way! We hope this program will help recruit students into our graduate programs at KSU. Our prior summer cohorts HAVE been successful in recruiting applicants to our grad programs!
Here is the project main page:
https://www.plantpath.k-state.edu/undergraduate/reeu/
Here are the 2022 projects/mentors:
https://www.plantpath.k-state.edu/undergraduate/reeu/2020-projects/index.html
Applications are due February 25. Thanks for your help!