February 15, 2022
The Community Health Corner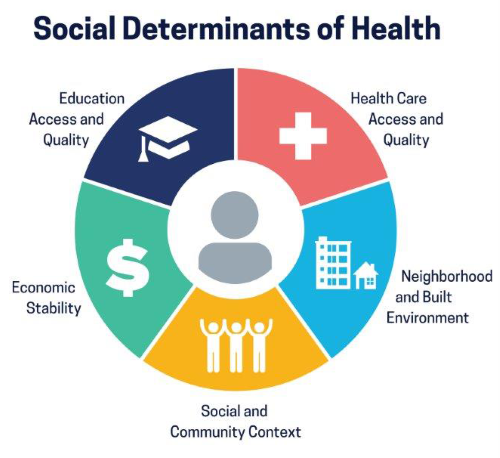 Community health uses science-based approaches for the greatest health benefit to the greatest number of people by addressing the social, economic, and structural drivers that impact health. The National Extension Framework for Health Equity and Well-being recommends health equity and community approaches to ensure that every person has the opportunity to "attain his or her full health potential," and no one is "disadvantaged from achieving this potential because of social position or other socially determined circumstances." The following tools and resources can be used to further improve health equity and well-being for communities.
REGISTER NOW: Kansas Health Institute conducts bi-weekly policy conversations during their annual Bring It! series. The Kansas Health Institute offers five virtual sessions over three weeks, from February 15 to March 1, 2022. All events are scheduled from noon to 1 p.m. CST. You can register for one session or multiple sessions. Bring It! topics include: February 15 - Suicide in Rural and Frontier Kansas; February 17 - The Cost of Care: Prescription Drugs in KanCare; February 22 - Navigating the Medical Marijuana Landscape; February 24 - The Next Page: A Playbook for Modernizing the Kansas Behavioral Health System; March 1 - A Shot at COVID-19 Vaccine Policy.

Register here for the Bring It! Series.
LEARN NOW: Parental engagement is important to the development of youth, and most community-based youth organizations invite parents to be involved in their projects. From school boards, health councils and businesses, parents are more active than ever on behalf of their family's well-being. The acclaimed Search Institute has completed research about how the pandemic has impacted family relationships and parent engagement. Read highlights available here from the brief Cultivating Connects report (2021) about relationships and intentionally involving families. A family engagement reflection tool that organizations can use to assess how well they engage parents is available here.
ACTION NOW: Kent Reed, state school counseling consultant with KS Department of Education (KSDE) reminds us of the resources available to parents, youth, teachers and community leaders about the risks of vaping. KSDE has reputable information in English and Spanish about how to talk with teens about vaping. Also, the US Surgeon General has many resources from fact sheets and videos to social media ads about the vaping, e-cigarette risks. Know the risks free resources are available at https://e-cigarettes.surgeongeneral.gov/.
For more information, contact Elaine Johannes, ejohanne@ksu.edu; and Stephanie Gutierrez, smgutier@k-state.edu.