January 24, 2023
K-State 105, The Office of Engagement, and K-State Research and Extension
Submitted by Gregg Hadley; Tim Steffensmeier (Director, Office of Engagement) and Mirna Bonilla (Program Manager, Office of Engagement)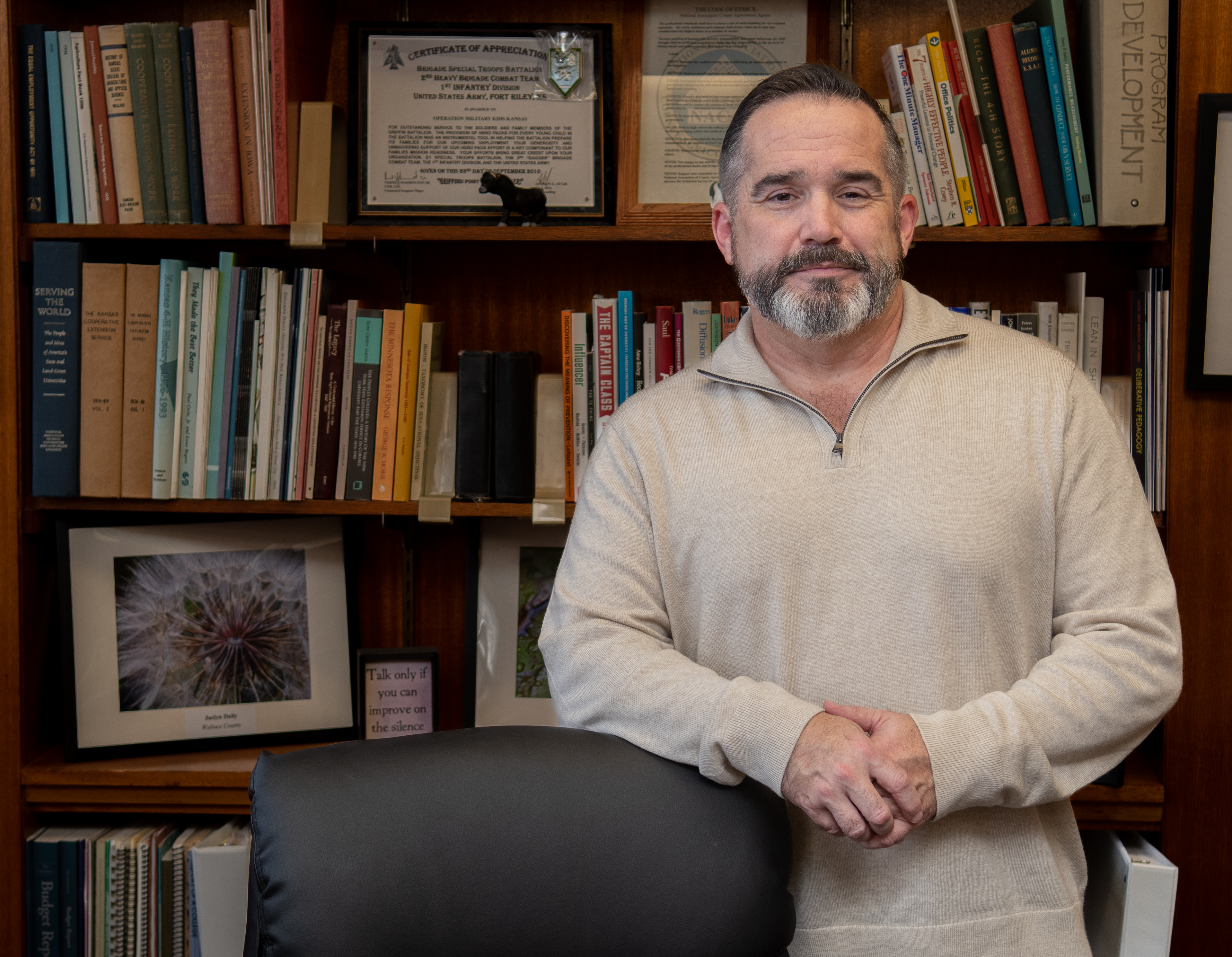 My recent Tuesday Letter articles have focused on how we cooperate with one another as an extension system. In this article, Mirna Bonilla (a former extension agent and now program manager for the Office of Engagement) and Tim Steffensmeier (director of the Office of Engagement) want to talk about a new endeavor where our cooperation is critical for Kansans.

On Tuesday, January 17, – K-State 105 officially launched at the State Capitol by Kansas State University President Richard Linton, Vice President for Research David Rosowsky, and several leaders from partnering organizations like Network Kansas, Go Topeka, and the Northwest Kansas Economic Innovation Center.

K-State 105 pledges to bring great entrepreneurism, new economic activity, business development and more jobs to our state. It also takes strong communities to attract and support new and expanding businesses, and K-State 105 aims to develop stronger communities in such areas as childcare, community health and wellness, workforce development, housing, and leadership development, among others.

The following are some things that could be considered K-State 105 projects:
Helping to connect an entrepreneur with extension, campus or other resources to develop their new business.
Working with a coalition to open a rural grocery store or farmers' market.
Providing technical assistance to a farm, food, flour, feed or meat processor to expand their business.
Helping a community to address their childcare issues.
Helping a community to address their housing needs.
Facilitating a county meeting to develop a better health and wellness plan for its communities.
Providing formal and informal community leaders with the training needed to enhance their leadership ability.
As you can see, K-State Research and Extension is already doing those types of K-State 105 activities. What K-State 105 does for extension is offer you more arrows in your quiver to address more local needs by making available non-extension resources to offer your constituents.

For example, perhaps your community is interested in addressing an affordable housing issue. We do not have housing specialists, but we do have expertise in housing in the College of Architecture, Planning and Design and the College of Engineering. We can contact Mirna and Tim in the Office of Engagement to help facilitate finding that expertise in that college.

That is just one example. There are many more. Think about all the expertise that Kansas State University and its partnering organizations have to offer your constituents.

To make K-State 105 work and succeed, we need to communicate about your recent (past 6 months), current and potential projects. Mirna and Tim have developed a Qualtrics survey that will be ever-present at the following site: https://kstate.qualtrics.com/jfe/form/SV_2c0Z1VdNBdm4VRs. The link to the survey will also be posted on the KSRE Employees Resources main webpage.

If you have a recent, current, or potential project that seems like a K-State 105 project, go in and concisely provide the information requested. To be clear, we are not expecting you to input everything you do. Instead, we just want to know about a project, big or small, that sounds like it fits the theme of a K-State 105 project. Notifying us of one a year would suffice, and two would be tremendous.

Not only does this let us know about and report on your great work, it also will enable us to see if you need expertise that is outside our normal extension channels. The survey is designed so that inputting should not take long.

By cooperating in the K-State 105 partnership, you will be able to provide the people and communities you serve with even more research, educational and facilitative resources to improve their lives, livelihoods and communities. What can be better than that?