September 19, 2023
Introducing 4-H Project Partnership Teams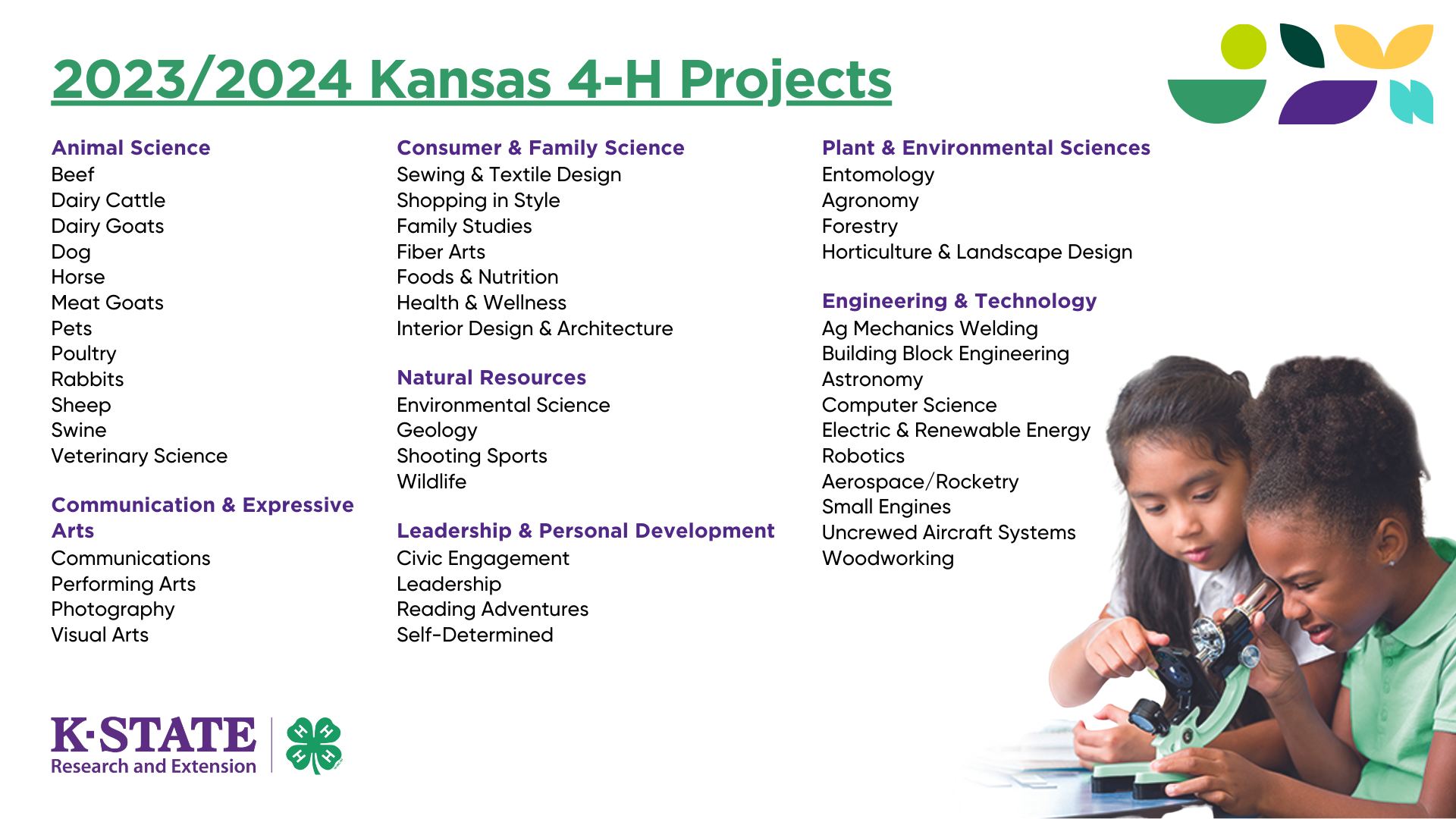 For over a century Kansas 4-H has been deeply rooted in volunteer and teen leader involvement. Throughout the years, we have had various groups and committees, most recently Kansas 4-H Action Teams, working across the 4-H project areas to deliver programmatic opportunities, make recommendations for project advancement, and the list goes on.

It was time to re-evaluate the structure of these teams and how we move forward. These teams have played an integral role and will continue to do so, but with a new name and broader view. The Kansas State 4-H Team has reviewed the Kansas 4-H Action Team guidelines and rebranded this volunteer opportunity to be Kansas 4-H Project Partnership Teams. These teams will be able to provide opportunities for more 4-H project areas.
The Kansas 4-H Project Partnership Teams are:
Animal Science
Communication & Expressive Arts
Consumer & Family Science
Discovery Days**
Engineering & Technology
Leadership & Personal Development
Natural Resources
Plant & Environmental Sciences*
* This will be a 4-H Project Partnership Team that will be coming in the future.
** Discovery Days also needs a team to help deliver this educational experience, and it will follow the same application process as the Project Partnership Teams and be considered as such.
With this restructure, everyone interested in serving will need to apply for a 4-H Project Partnership Team. We will be looking for a variety of expertise around the projects that fall under each 4-H Project Partnership Team.
For more information on the Kansas 4-H Project Partnership Teams, please go to the website where you will find additional details, the link to the application, and the role description.