September 19, 2023
Special Edition- 4th Friday e-Call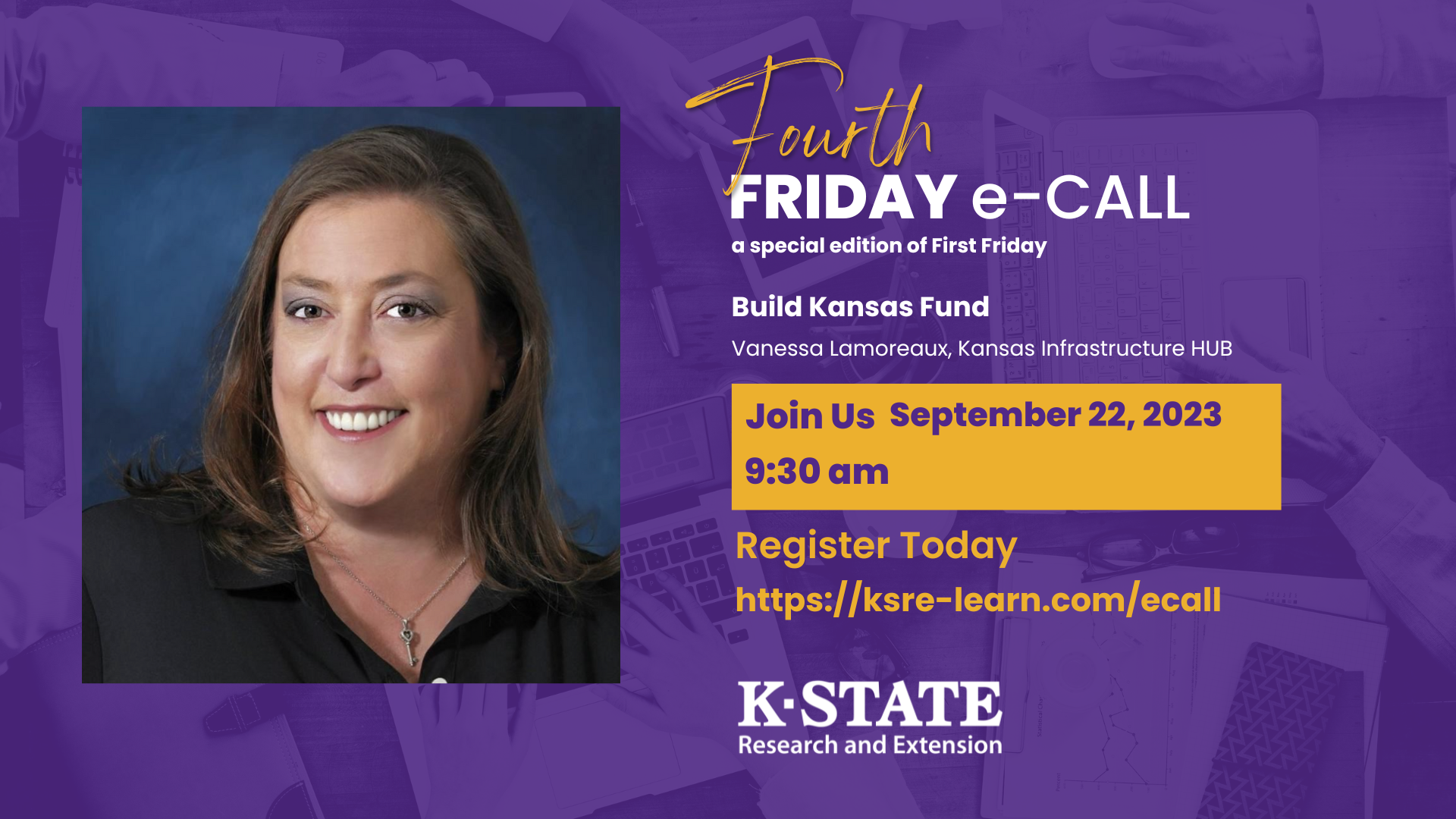 In August, we promoted a call about "Build Kansas" Funds. The call had far more interest than capacity, so we're re-hosting the topic in a special edition Fourth Friday Call, Friday, September 22, from 9:30 to 10:30 a.m. If you've already registered for First Friday, the registration is the same. To register: https://ksre-learn.com/ecall.
The Build Kansas Fund makes $200 million of Kansas matching funds available for Kansas communities that apply for discretionary Federal Infrastructure funding. In addition, there is $15 million available for technical assistance to help with the administration of grants.
This call is open to the public; please help promote it with your city and county governments. The Bipartisan Infrastructure Law (BIL) encourages regional collaboration on water, sewers, broadband, transportation, and energy and power. The possibilities are endless.
Frontier District Director Rebecca McFarland is working with her local economic development director to host an all-day grant writing workshop on November 1 in Melvern. Carol Ann Crouch, West Plains District; and Kristin Penner, Wild West District; are co-hosting an all-day workshop for southwest Kansas at the Southwest Research Station on January 31. These two workshops bring their communities, non-profits, and individuals together to work on community priorities.
If you have questions, contact Nancy Daniels.