February 21, 2017
Building for the Future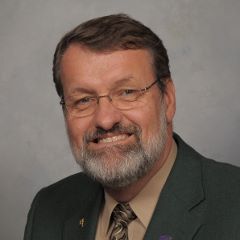 Monday started the regular meeting in Topeka of the State Extension Advisory Council. Today they are making visits with state legislators to advocate on behalf of K-State Research and Extension and Kansas State University. Their main messages have been the importance and positive impacts of Extension programming statewide, and how critical the state investment is to providing the foundation for the positive return on investment to the people of Kansas. They are asking to keep Research and Extension whole, and to restore base funding. So many great stories to tell regarding the impacts and the value that comes to people who utilize the educational programming, meetings, information, and expertise of our Extension professionals. You can see several examples of the impacts that come through our impact report and the annual report by following this link.
I also encourage you to follow the information being posted through the K-State Governmental Relations office by following this link.
I sincerely appreciate the Extension Advisory Council and their wonderful work as advocates for our programs and the impacts we have each and every day through the education and experiential learning that comes through the new knowledge and technologies rolling out from the work of the faculty and staff at Kansas State University. It's the land-grant passion and the wildcat way!!