October 1, 2019
Civil Rights, Diversity and Inclusion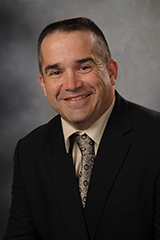 As an integral part of a Land-Grant university that receives funds from USDA through the National Institute of Food and Agriculture (NIFA), KSRE is committed to fair and equitable treatment of all employees and program participants. In fact, as the nation's oldest Land-Grant institution, K-State has been putting service and compassion into action since 1863. The university was only the second public institution of higher learning in the U.S. to admit women and men equally. Throughout history, the university has remained committed to creating a level playing field where all can succeed and overcome challenges.
KSRE also believes in the principles of diversity, equity and inclusion because we know that human differences enrich our lives, work and communities. We embrace our responsibility to be a resource for all, regardless of their cultural, ethnic or economic background.
While there are clear distinctions between compliance concepts and diversity concepts the two are intertwined. Our actions as Extension professionals should reflect our organizational beliefs. What is expected of us and the mechanisms used to demonstrate those actions are known as civil rights compliance. Seven key elements of civil rights compliance summarize our expectations.
• KSRE does NOT discriminate.
• KSRE does not provide services to agencies and organizations that engage in discrimination.
• KSRE has an obligation to inform the public of these policies.
• KSRE proactively plans and implements its plans to meet compliance obligations.
• KSRE must document its progress in its efforts to comply with civil rights standards.
• KSRE must report efforts to meet civil rights obligations.
• KSRE staff regularly evaluate their success and make adjustments for improving outreach and compliance.

As detailed in my letter dated August 5 and sent to local units, KSRE will place a greater emphasis on civil rights compliance moving forward. Why? First and foremost, being vigilant about inclusivity and diversity is the right thing to do. In a much more distant second, NIFA conducts statewide civil rights audits throughout the Land Grant system. While our audit date is unknown, we expect it to happen within the next two to three years.
A couple of weeks ago I wrote in my Tuesday Letter article about the friction that occurs when values and research collide. Diversity, equity and inclusion issues sometimes create similar clashes between organizational and personal values. Where civil rights are concerned, we must follow the law regardless of our personal beliefs. This expectation applies to all staff members, PDC and board members and program volunteers.

It's important that we all understand our responsibilities to assure equal opportunity and implement programs and employment practices that are consistent with federal and state laws. This is why all local unit agents will attend civil rights training in January or February 2020 and all local units will complete a comprehensive civil rights review by April 1, 2020. Starting next week a civil rights educational topic will be featured in each Tuesday Letter. Equally important is recognition and application of the diversity principles that reflect closely held values of Kansas State University and KSRE. If you've not already, I encourage each of you to take part in Navigating Difference and include those concepts in your work as an Extension professional. These cooperative efforts of all KSRE employees will help us move forward in building and sustaining a diverse and inclusive Extension community.
If you are a local unit Extension professional, please share this Tuesday Letter with your Extension Council members and discuss with them this very important topic.