May 5, 2020
Extension Agent Online Training Series Begins Tuesday, May 5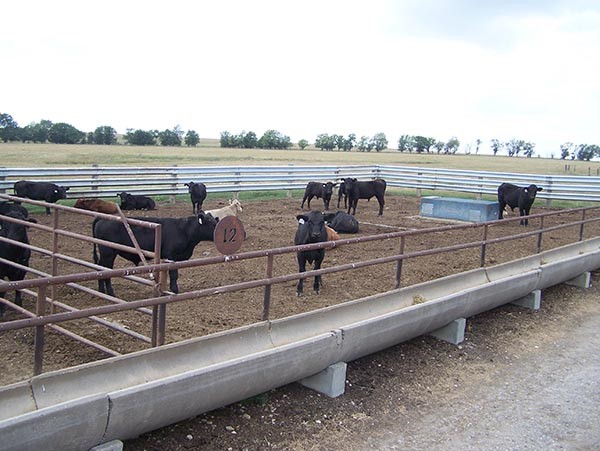 Exclusively for county agents, this workshop series will  provide overviews  on a variety of key issues related to  livestock operations and water quality impacts. Using an online format, experts will provide a live presentation followed by discussion  with a panel of specialists. Participants will be able to ask questions and follow up with both presenters and panelists. At the end of the training, participants will be able to access a digital package that includes the slides, Extension publications, and other materials relevant to each topic.

These series are offered as Professional Development Event by Natural Resources PFT and the Kansas Center for Agricultural Resources and the Environment (KCARE). More information on the agenda and associated training materials can be found on the KCARE website.

Participants can access all five trainings in this series using the following Zoom Meeting ID: 952 6066 1935. If interested agents are not able to use Zoom but would still like to call into the meetings, please contact Aleksey Sheshukov, ashesh@ksu.edu, for assistance.
The training agenda is shown in more detail below.
Day 1: Tuesday, 5/5; 8:30-9:30 a.m.
Confined feeding sites: Helping a producer with site selection and planning
Summary: This presentation will focus on site selection, pen layout, regulations, pen maintenance and resources.
Presenters: KCARE watershed specialists Ron Graber and Herschel George
Panel: Cade Rensink, Central Kansas Extension District Agent; Joe Harner, Kansas State University; Pat Murphy, Kansas State University
Day 2: Thursday, 5/7; 8:30-9:30 a.m.
Non-confined feeding sites: Assisting producers with site selection and planning
Summary: Presenters will discuss how specialists can assist producers with their needs and the justification in moving and/or improving non-confined feeding sites. Topics will include water quality issues, site selection, extraneous drainage, bunk space/head, distance to streams, topography/terraces, buffer size, and geotextile feed pads.
Presenters: KCARE watershed specialists Will Boyer, Herschel George and Stacie Minson
Panel: Jody Holthaus, Meadowlark Extension District Agent; Brian Rees, Lyon County Extension Agent; Pat Murphy, Kansas State University; and Joe Harner, Kansas State University
Day 3: Friday, 5/8: 8:30-9:30 a.m.
Extending the grazing season
Summary: Hay costs are a major portion of the annual cost of owning cattle, and cover crops have become popular in recent years, especially with cost share opportunities for using them in a forage production system. This presentation will explore methods of incorporating cover crops into a forage system to increase both quality and quantity of forage available.
Presenter: Jeff Davidson, KCARE watershed specialist
Panel: Dale Helwig, Cherokee County Extension Agent; Jody Holthaus, Meadowlark Extension District Agent; Keith Harmoney, Agricultural Research Center, Hays; Jaymelynn Farney, Southeast Research and Extension Center
Day 4: Tuesday, 5/12; 8:30-9:30 a.m.
Livestock watering systems
Summary: Presenters will discuss various watering systems as well as use video footage to demonstrate low-cost solar-powered pumping systems and installation.
Presenters: KCARE watershed specialists Herschel George and Will Boyer
Panel: Brian Rees, Lyon County Extension Agent; Carl Garten, retired Central Kansas Extension District Agent
Day 5: Wednesday, 5/13; 8:30-9:30 a.m.
Electric fence systems
Summary: Presenter will discuss electric fencing as an effective way to control livestock on most farms by offering two major advantages over other types of fencing, such as cost and ease of construction.
Presenter: Rod Schaub, Frontier Extension District Agent
Panel: Will Boyer, KCARE watershed specialist; Herschel George, KCARE watershed specialist, retired