May 5, 2020
Week 8 Happenings, Potential Happenings, and Sage Advice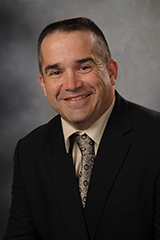 A special issue of K-State Today was issued Saturday afternoon, https://www.k-state.edu/today/info/announcement/?id=64753. It announced that 349 people were placed on emergency furlough. Emergency furloughs are put into place when there is no cash to pay for the work provided by the affected employees. Our colleagues who were affected served in our auxiliary operations units like Housing & Dining, Recreational Services, Center for Child Development, Lafene Health Center, and K-State Student Union. Due to the limited operations status of the campus, these important service providing units had to either refund monies to their clientele or did not have funds coming in for the foreseeable future. Please keep these colleagues and all other Kansans who have temporarily or permanently had their lives, livelihoods, and communities affected by the COVID-19 challenge in your thoughts.

I write the Tuesday Letter on Monday mornings, and an announcement regarding administrative furloughs has not been made to the university at this time. Administrative furloughs are for situations that are not due to emergency cash shortfalls. University officials need to provide 30 days' notice before an administrative furlough goes into effect.

Could we see an administrative furlough or other budget reduction plan in our future? Yes, it is possible, but I do want to assure you of two things. First, your university and system leadership will develop a plan that is fair to its faculty and staff. Second, that leadership will make sure that any such plan will minimize the negative impact to the people we serve through our three mission areas of teaching, research, and extension & engagement.

What can you do about this potential situation? Such situations can make people anxious, especially those who have never been through it before. I once had an experienced Extension professional counsel me when an anxious period in my career loomed. He said, "Gregg, what you can do in a bad situation is the same thing you do in a good situation. Focus on taking care of the people we serve. Worry about doing your job to the best of your ability. Don't worry about what you cannot control. Good things tend to happen to people who focus on the needs of the people they serve."

His words ring as true today as they did back then.