May 19, 2020
Retirement Card Shower for Deanna Turner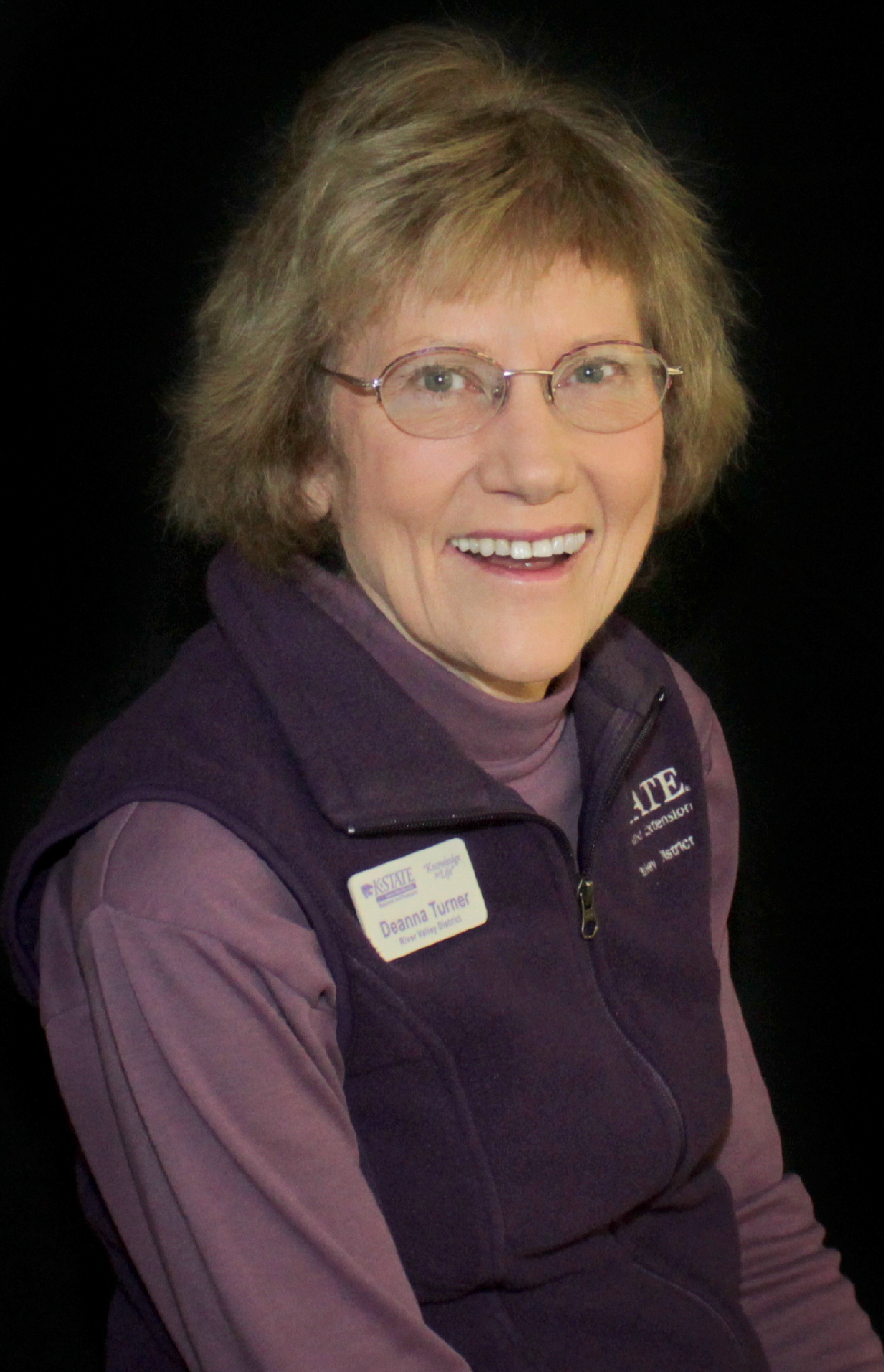 After nearly 46 years of service to Kansas State University, Clay County Extension, the River Valley Extension District, and the citizens of Kansas, Deanna Turner, River Valley Extension Agent for Adult Development and Aging, will retire May 30. Due to current KSRE COVID-19 Protocols, a card shower is being held to recognize Deanna. Please send cards to Deanna Turner, 803 Court Street, Clay Center, KS 67432.

Deanna graduated from Kansas State University in May of 1974 with a degree in Home Economics Education. She began her Extension career in Scott County in June of 1974 where she served as the Home Economics Agent, and sharing 4-H and Community Development responsibilities. She was out of Extension for a time while her husband served in the military and was stationed in Norfolk, VA. She returned to the Kansas Cooperative Extension Service in November of 1977 when she was hired as the Home Economics Agent in Clay County. Her educational responsibilities were again in the areas of Home Economics with shared responsibilities for 4-H and Community Development. Deanna completed her Master's Degree in Human Resources & Family Sciences from the University of Nebraska, Lincoln in May of 2003.

With the formation of the River Valley Extension District in July of 2005, the agents specialized and Deanna was assigned to the area of Adult Development and Aging. In her roles, Deanna has provided educational programming such as Extension Homemaker Unit Lessons; Stay Strong, Stay Healthy; Gray for a Day; Alzheimer's; Downsizing; Aging in Place; Defensive Driving, Kansas Optimizing Health Program (KOHP); Decluttering; Succession Planning; Culture of Health; Farm Stress; and countless other 4-H, FCS and Community programs.

Deanna is a certified Senior Health Insurance Counseling for Kansas (SHICK) Counselor and has provided Medicare Part D counseling to hundreds of clientele during open enrollment each fall. She has worked with countless seniors as they leave the workforce and enter retirement or as they experience issues with Social Security or Medicare. She has recruited, trained, and supervised twelve SHICK Volunteer Counselors. Since the beginning of this work in 2006, Deanna, and the volunteers, have collectively saved River Valley Seniors an estimated $5.6 million.
Deanna is a true professional and has always worked to support K-State Research and Extension as a whole. She is a member of the Adult Development and Aging Program Focus Team. She belongs to the Kansas Extension Association of Family and Consumer Sciences where she received both her Distinguished Service and Continued Excellence Awards. Deanna has attended a number of NEAFCS National Meetings to continue to search for ways to better serve and educate her taxpayer clientele. She is also a member of the Alpha Rho Chapter of Epsilon Sigma Phi. She has served on a number of committees over the years.
Deanna lives in Clay Center with her husband John who is a retired plumber.