May 19, 2020
A Few Reminders and the Upcoming Weekend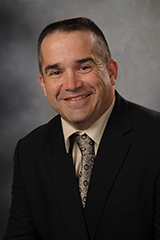 This week I just have a few reminders and thoughts on the upcoming weekend.

The big news from last week was that Governor Kelly announced that she was delaying the reopening plan by two weeks. This mean that public gatherings of 30 or less won't be allowed until June 1, AT THE EARLIEST. Public gatherings of 90 or less will not be allowed until June 15, AT THE EARLIEST. This means that activities larger than 90 cannot happen until July 1, AT THE EARLIEST.

That puts us uncomfortably close to our fair season, and it further points to the need for us to be flexible as we think about coaching our local Fair Board partners and in our involvement with those fairs. Having alternative showcase activities will be a must in case a fair or showcase activity needs to be held in an alternative manner. Anissa Jepson, Shane Potter, and Dona Ratliff provided us with considerations to share with our local Fair and Extension Boards. That information can be viewed at 4-H Fair Discussion Guide. They also provided an update regarding where the agent and specialist task force was with regard to alternative showcase activity guidelines. That information can be found in teams under the KSRE Team and Youth Development Channel, 2020 Summer Showcasing Resources.

On our campuses and at our centers across the state, supervisors are busy developing our reawakening plans. These reawakening plans do not mean a quick return to normalcy. They are supposed to explain how we will gradually repopulate our offices and the safety precautions we will take when we do return to our offices and labs. Do not be concerned if you have not heard from your supervisor about your unit's plans. I am sure your supervisor will contact you just as soon as their plans are developed, submitted, and approved. That may take a while.

This weekend is our Memorial Day weekend. Memorial Day is the day we honor those who died while serving in our military. Following 9/11, many started honoring our fallen first responders on this day, too. This weekend is a great time to pay homage to our fallen military personnel, first responders, and, now, our COVID-19 health care workers who placed themselves in jeopardy to help and protect us.

The Memorial Day weekend is also typically marked by spending time with family and friends. This year, of course, we will need to do so while practicing proper COVID-19 socialization practices. Nevertheless, spending time virtually is important to do whether at your house with your immediate family or virtually or other socially distant ways with your extended family and friends.

We have been pushing "the pedal to the metal" for about ten weeks now. We all need this break. We will not be holding our Friday Extension Update this week. We will resume it on May 29. Instead, I encourage you to use that time to get to that good work stopping point. Then, close the office. Go home. Forget about work for a while. Have fun, relax, and enjoy the weekend.

The work can wait until Tuesday morning. You can then come back rested recharged, and ready to do what we as Extension professionals do best – helping people improve the lives, livelihoods, and communities of the people we serve through the power of research, education and facilitation.

Have a great week, and, if I do not get to communicate with you before, a great Memorial Day weekend, everybody!