August 18, 2020
McCornack to Lead K-State Entomology as Department Head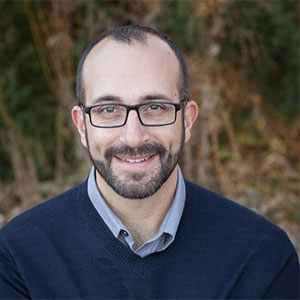 A Kansas State University professor described as a 'thought leader' by his colleagues has been selected to lead the Department of Entomology.
Brian McCornack has served as the interim department head for nearly two years. His ascent to the permanent position was announced in early August by Ernie Minton, dean of the College of Agriculture and director of K-State Research and Extension.
"Brian is a thought leader and recognizes opportunities to focus the department's strengths to leverage opportunities," Minton said. "Those qualities will serve his department and the college very well."
McCornack began teaching at K-State in 2008 after completing post-doctoral research at the University of Minnesota, where he also earned his doctoral degree in entomology.
Since 2008, he has helped to acquire more than $3.9 million in state, federal and international funding for projects he has been involved in.

In 2018, he and two colleagues in the Department of Biological and Agricultural Engineering landed a $1.2 million grant from the USDA"s National Institute of Food and Agriculture to build and test robotic drones that could scout farm fields for signs of yield-robbing pests.
Their work could help to limit the use of pesticides to only those areas where infestations are present, rather than applying them to the whole field. As the robot rolls through a field, cameras detect pests and a sprayer on the back of the machine applies insecticide.
McCornack also led two projects with the Australian Plant Biosecurity Cooperative Research Center to use small unmanned aircraft systems – known as sUAS – to detect invasive species in farm crops. He is also involved in projects that incorporate machine learning and artificial intelligence, and their applications to agriculture.
McCornack's research program focuses on emerging pest issues that affect such Kansas crops as wheat, corn, soybean, sorghum, canola and pasture/prairie. In addition to traditional communications, he routinely uses mobile technology and social media to share his work, including www.myFields.info.
"This platform," he said, "has been an early warning system for sorghum producers battling sugarcane aphid in the state since 2015."
For the past eight years, he has been the director of the Summer Soybean Science Institute, a three-week program that helps teachers implement inquiry instruction into their classrooms. He also leads the Teacher Mentorship program, a year-long effort to help K-State graduates develop the skills to bring inquiry-based methods to schools and districts in Kansas.
In addition to earning numerous professional awards, McCornack has given 62 research presentations to national or international groups; been author or co-author on 40 journal articles; and has reviewed 88 manuscripts for nearly a dozen national or international professional journals.
In addition to earning the doctoral degree at the University of Minnesota, McCornack earned a master's degree in entomology from Michigan State University, and bachelor's degree in biology from Luther College in Decorah, Iowa.
He will now lead a department with 15 full-time faculty members known for their expertise in vector biology, integrated pest management, ecology, toxicology, stored product entomology and molecular entomology.
"The department's resilience and the opportunities to grow our expertise in research, extension, and teaching is what drew me to the interim role when I applied. And it was the main reason why I decided to take the permanent role," McCornack said.
"I value our programs and overall strengths as a department and will work to build upon our successes. No doubt, we have several challenges ahead of us, but the creativity, passion and collaborative nature of our 'hive' is what will get us through these challenging times."