August 18, 2020
K-State Students Ask for Projects to Develop Software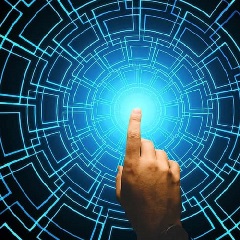 Dr. Nathan Bean, Computer Science instructor, is asking for help to identify software projects his students and classes can develop. The projects will be developed in a two-course progression over the academic year (fall and spring). The request is ongoing as he needs new projects each fall.

The projects should be software development projects. Examples include building a desktop, web, or mobile application. Bean says, "Web applications need to be a bit more involved than just a website – usually an application you would log into, and upload/download some kind of data from."

Some examples of prior projects:

• A Windows-based inventory tracking system for the Kansas Breeding Unit to replace a paper system they had previously used

• A number of mobile apps for agricultural researchers that involve taking pictures of a crop, and predicting the yields based on processing the images

• A mobile app for a Human Ecology research group that interacts with young adults, providing them interactive quizzes and a feed of targeted, research-based, relationship advice

• A mobile app for crowd-based ecological data gathering. It would use the phone's camera to analyze a chemical test strip dipped in a river, and record the resulting value, as well as the GPS location, in a central database

Send your questions to Nathan Bean, nhbean@ksu.edu.