November 30, 2021
Happy Holidays from the College of Ag/KSRE Diversity Programs Office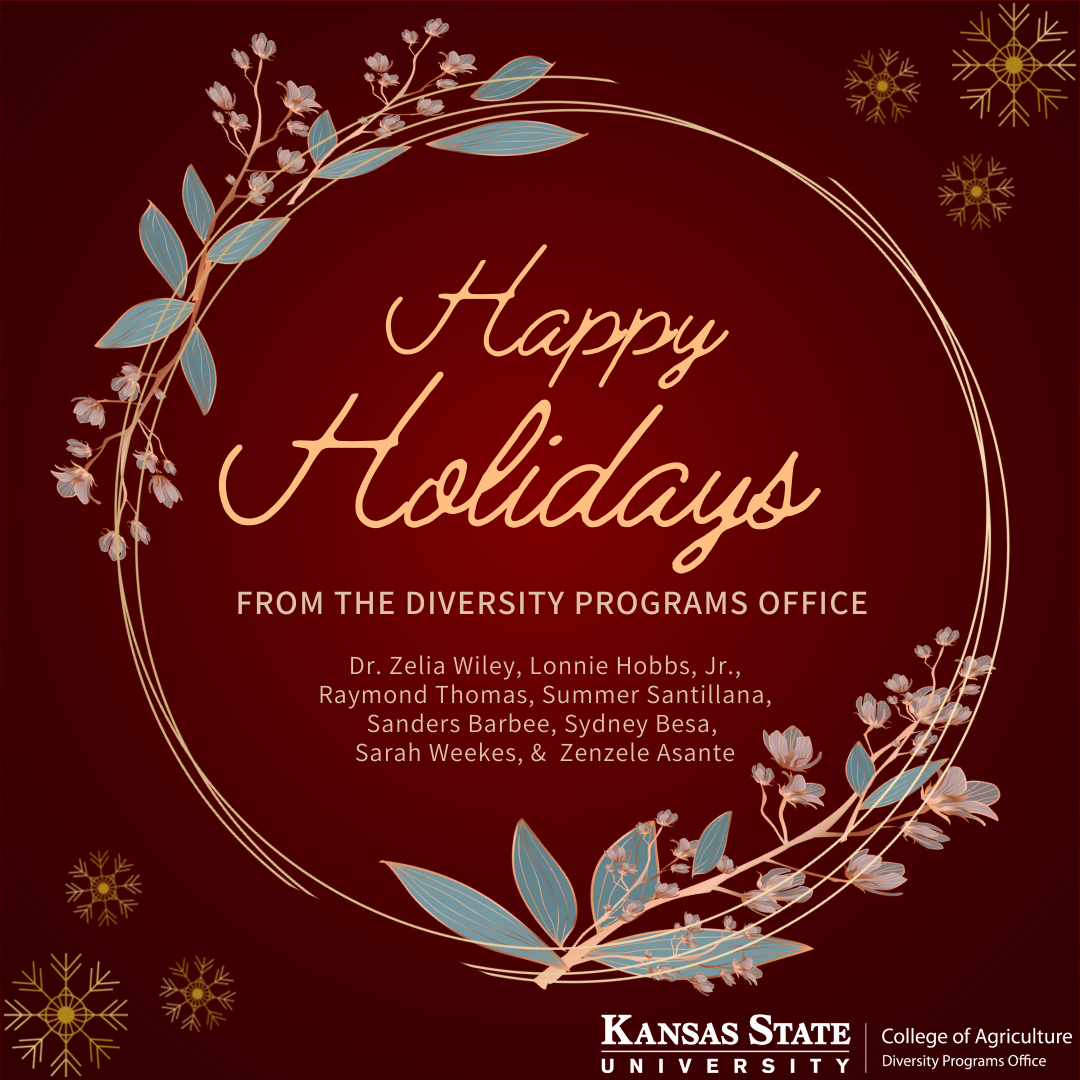 Happy Holidays from the College of Agriculture/K-State Research and Extension (KSRE) Diversity Programs Office (DPO)!
The DPO wants to take a moment to thank all of those who attended and/or supported the K-State Minorities in Agriculture, Natural Resources, and Related Sciences (MANRRS) Chapter and the DPO during the fall 2021 MANRRS Week. Overall, the week had great participation.
The K-State MANRRS Chapter partnered with the K-State Popenoe Entomology Club and Sigma Lambda Gamma, National Sorority Inc. in hosting a Cat's Cupboard Food Drive and Soles4Souls Shoe Drive. There were over five boxes of food collected! Please note that there is still time to donate shoes; the drop off is Waters Hall 139.
The events of the week were well attended, with the "Growing our Mindset" Forum and George Washington Carver Legacy Innovation and Awards Symposium reaching nearly 200 people total. We are excited to continue our diversity programming efforts and ask that you please continue to join us. Thank you for your support.
If you require any additional information about these events, please contact Dr. Zelia Wiley at zwiley@ksu.edu or 785-532-5793.