April 12, 2022
Nominations Open for Master Farm Families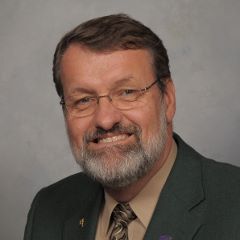 Kansas Master Farm Families for 2021 were honored at a banquet in Manhattan on March 11, 2022. Seeing those six families from across Kansas being honored with family, extension agents and friends attending together with alumni of the Master Farmer/Master Farm Homemaker classes of years past was a joy beyond description. This is a great recognition program for LOCAL farm and ranch families sponsored by K-State Research and Extension and Kansas Farmer Magazine, with additional support provided by Kansas Farm Bureau, Frontier Farm Credit/American AgCredit, and the Kansas State Fair Board.

I know you have many more successful farm/ranch families who are great local community leaders. We are calling for nominations to be submitted by May 2, 2022. This is a big change from our past calendar for nominations in November.

You should have received a mailing to each local office from Dr. Hadley regarding this change in nominations deadline and the packet of information on the nomination process. The nomination process and the on-line application can be found at https://tinyurl.com/Ksmff.

Don't miss this chance to recognize and honor your local farm/ranch families who have that long record of being great farmers/ranchers, extension supporters, and a positive influence within your community and beyond. No better way to demonstrate the value of extension, and in many cases, 4-H leadership locally. Nominations are due May 2, 2022!

If you have questions, contact Daryl Buchholz, dbuchhol@ksu.edu, 785-587-4913; or Sue Robinson, srobinso@ksu.edu, 785-532-5820.