April 12, 2022
Black Moms- We Want to Hear from You!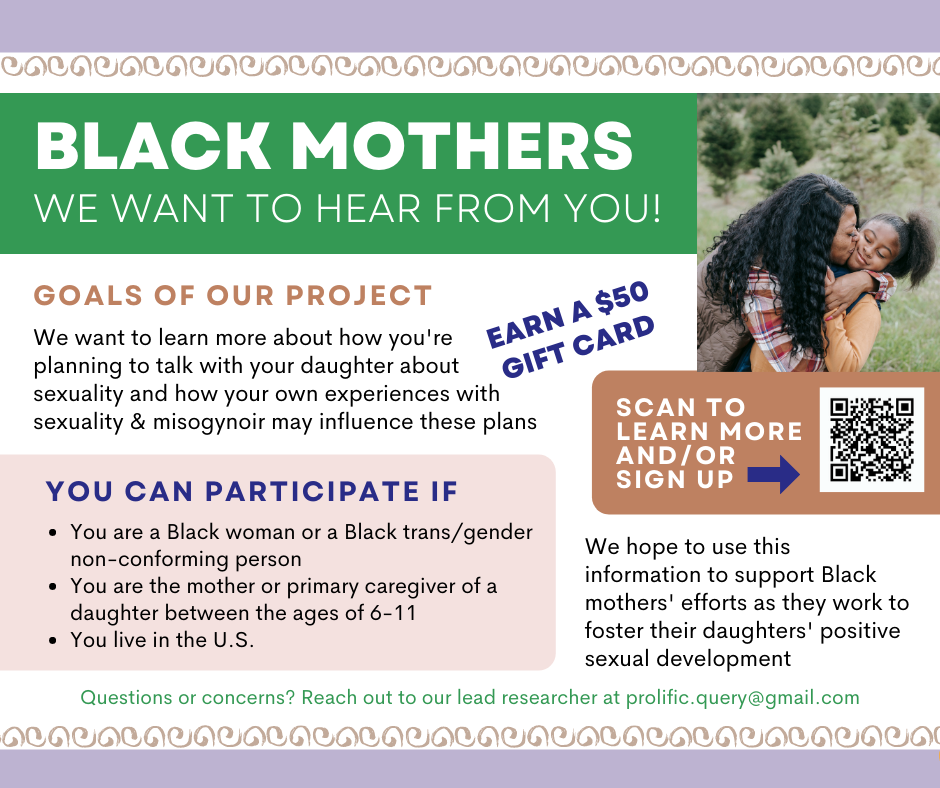 An opportunity for Black moms to share their perspectives on parenting in return for a $50 gift card! Our research team is interviewing Black mothers of daughters ages 6-11 about how they plan on teaching their daughters about sexuality. Please share with the moms in your communities! To learn more about our project or sign up for an interview, visit this link: bit.ly/3D01TVr.
Questions or concerns? Reach out to our lead researcher at prolific.query@gmail.com.