April 19, 2022
The time is NOW!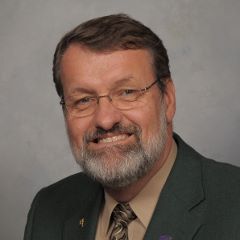 The time is NOW to submit nominations for your local farm family deserving of the honor of being selected as a Kansas Farm Family! This is a great recognition program for LOCAL farm and ranch families sponsored by K-State Research and Extension and Kansas Farmer Magazine, with additional support provided by Kansas Farm Bureau, Frontier Farm Credit/American AgCredit, and the Kansas State Fair Board.
I know you have many successful farm/ranch families who are great local community leaders. We are calling for nominations to be submitted by May 2, 2022. This is a big change from our past calendar for nominations in November. Should you not know who might be the family that deserves this recognition, ask any of the families who have been recognized. They know families who are more deserving than they were!
The nomination process and the on-line application can be found at https://tinyurl.com/Ksmff.
Don't miss this chance to recognize and honor your local farm/ranch families who have that long record of being great farmers/ranchers, extension supporters, and a positive influence within your community and beyond. No better way to demonstrate the value of extension, and in many cases, 4-H leadership locally. Nominations are due May 2, 2022!
If you have questions, contact Daryl Buchholz, dbuchhol@ksu.edu, 785-587-4913; or Sue Robinson, srobinso@ksu.edu, 785-532-5820.