April 5, 2022
The Community Health Corner
Submitted by Stephanie Gutierrez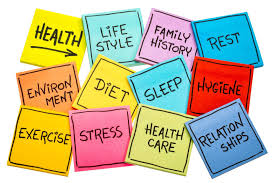 Community health uses science-based approaches for the greatest health benefit to the greatest number of people by addressing the social, economic, and structural drivers that impact health. The National Extension Framework for Health Equity and Well-being recommends health equity and community approaches to ensure that every person has the opportunity to "attain his or her full health potential," and no one is "disadvantaged from achieving this potential because of social position or other socially determined circumstances." The following tools and resources can be used to further improve health equity and well-being for communities.
REGISTER NOW: Register for -Shifting the Paradigm: Targeting Structures, Communications, and Beliefs to Advance Practical Strategies for Obesity Solutions: A Workshop. The Roundtable on Obesity Solutions will convene for this one-day virtual workshop on Tuesday, April 19 (10 a.m.-3 p.m. ET). Drawing from diverse examples across public health, the workshop will explore the connections between structural racism, health communication, biased mental models/social norms, and obesity, and their interactions with the evidence base and workforce, to uncover practical strategies for intervention. This will be the first workshop in a series on Translating Knowledge of Foundational Drivers of Obesity into Practice. Register here.
READ NOW: Read - NIH begins clinical trial evaluating second COVID-19 booster shots in adults. The article details how a Phase 2 clinical trial evaluating various additional COVID-19 booster shots has begun enrolling adult participants in the United States. The trial aims to understand if different vaccine regimens—prototype and variant vaccines alone and in combinations—can broaden immune responses in adults who already have received a primary vaccination series and a first booster shot. The study, known as the COVID-19 Variant Immunologic Landscape (COVAIL) trial, is sponsored by the National Institute of Allergy and Infectious Diseases (NIAID), part of the National Institutes of Health.
EXPLORE NOW: Yesterday, the American Lung Association released the new report - Zeroing in on Healthy Air. The report examines the public health need, disparities and exposure burdens, and estimates benefits of transitioning to zero-emission vehicles and electricity.
For more information, contact Elaine Johannes, ejohanne@ksu.edu; and Stephanie Gutierrez, smgutier@k-state.edu.