November 2, 2021
Living Well Wednesday Launches November 17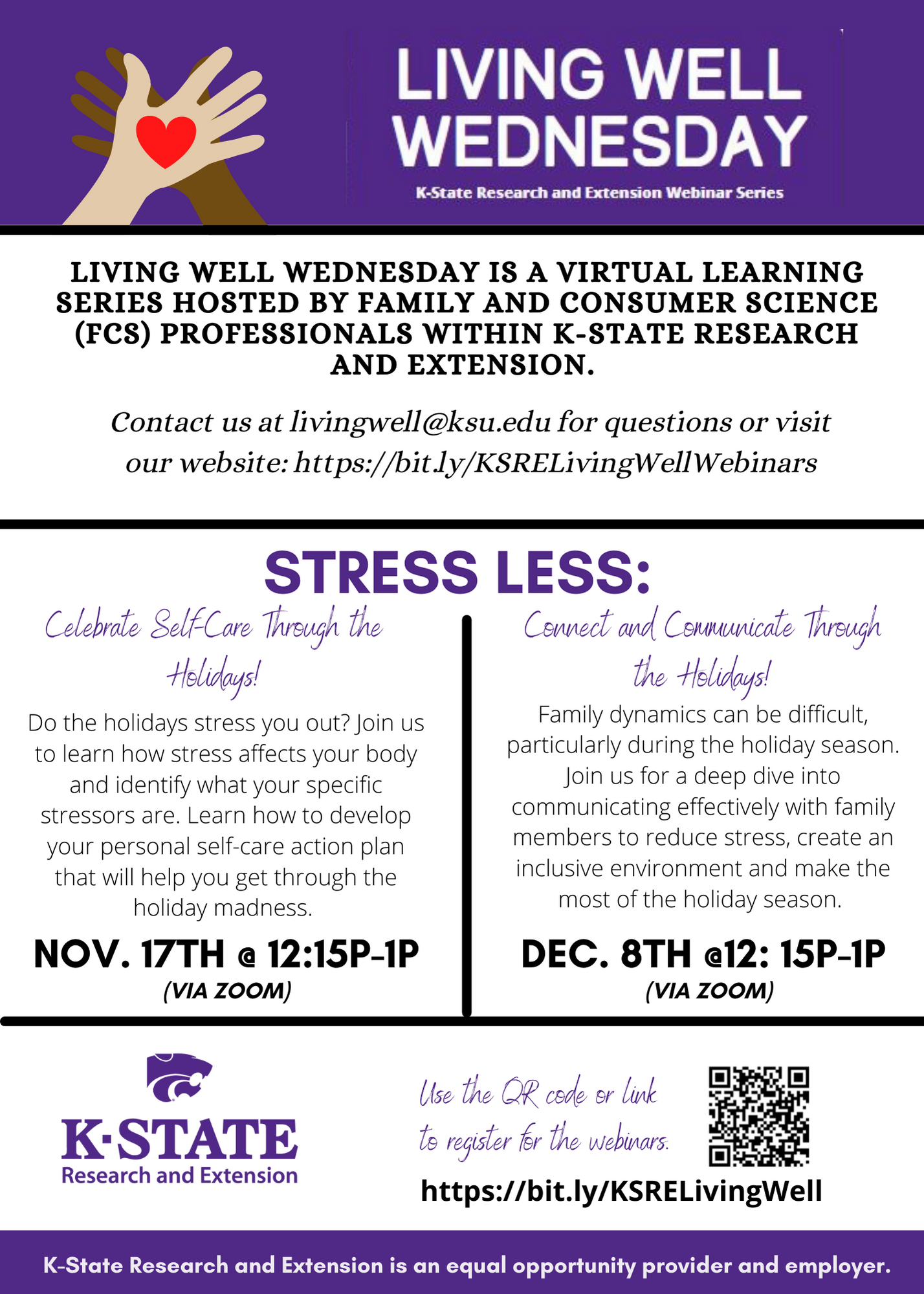 A statewide webinar series titled "Living Well Wednesday" will launch on Wednesday, November 17, at 12:15 p.m. This series is being planned by a task force consisting of Family and Consumer Sciences agents and specialists throughout the state.
Save the date for two events in 2021 and watch for upcoming announcements for 2022 dates.
November 17 - Stress Less: Celebrate Self-Care Through the Holidays
December 8 - Stress Less: Connect and Communicate Through the Holidays
Contact livingwell@ksu.edu for questions or visit https://bit.ly/KSRELivingWellWebinars.