November 2, 2021
First Friday e-Call: Broadband Expansion Opportunities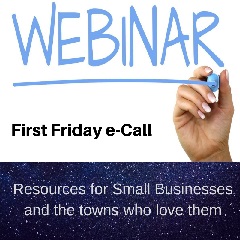 Our First Friday e-Call is Friday, November 5, at 9:30 a.m. CT by zoom. Our speaker, Stanley Adams, Director of the Office of Broadband Development at the Kansas Department of Commerce, will talk about "Opportunities for Broadband Expansion in Your Community."
According to the Foundation for Rural Service, internet usage soared by 40% as the pandemic changed society and the way we worked in 2020. Broadband is now central to working from home, remote learning, telehealth, shopping, accessing government services, social connections and more. According to the same study, stakeholders are focused on all aspects of solving the rural broadband challenge: Access, Affordability and Adoption.
The call is open to the public. Please share this information widely with those who might benefit. Registration is required.