November 2, 2021
Required Cybersecurity Awareness Training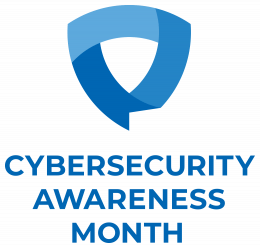 Last month, The Division of Information Technology launched our annual cybersecurity awareness training.
This training is mandatory for all state agencies through the State of Kansas ITEC Policy 7230 – Information Technology Enterprise Security Policy section 8.0 Awareness and Training Standard.
To ensure we are compliant with this standard, all faculty, staff and student employees will be required to complete this training by December 31, 2021. The President's Cabinet has authorized the suspension of eID's that fail to meet the required training after the due date. If your eID is suspended, you will lose access to all university systems until training is completed.
Training became available on October 4, and multiple reminders will be sent out during our annual training period. This training introduces basic computer security concepts and good security practices. It takes approximately 2 hours to complete.
Cybersecurity awareness training provides you with the knowledge to identify and prevent potential cybersecurity attacks. It is estimated that 95% of cybersecurity breaches are caused by human error. By increasing our understanding and behavior, we can create a secure cyberculture at K-State and beyond.
If you have questions about the security awareness training, contact the IT Help Desk at helpdesk@k-state.edu or 532-7722.