January 10, 2023
Living Well Wednesday Announces 2023 Programs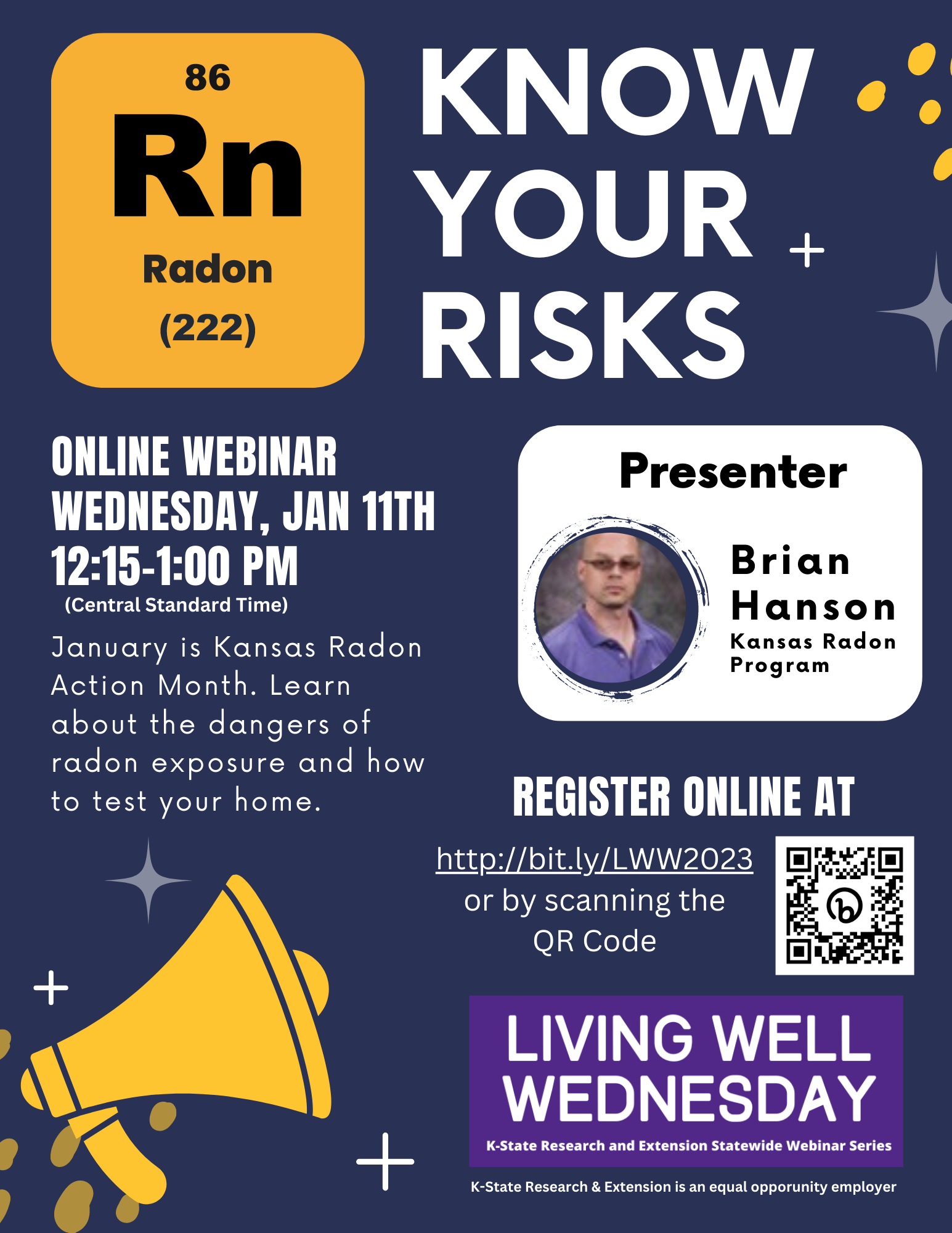 The Living Well Wednesday team is pleased to announce upcoming webinars in 2023.
January is Kansas Radon Action Month. Join Brian Hanson with Kansas Radon Program on January 11, to learn about this dangerous gas.
January 25 will feature a staff attorney from Kansas Legal Services to talk about important legal documents.
Register online at http://bit.ly/LWW2023.
All webinars will be recorded and links/resources will be posted on the Living Well Wednesday website: https://www.ksre.k-state.edu/fcs/livingwellwed/.